Using Do Not Block List
In order to make sure that certain messages from safe senders get to your Inbox, you can define Do Not Block.
To Configure your Do Not Block List:
Click the Email Features link within Email on the Web.
On the Email Features screen, click the Do Not Block link.
The Email Features: Do Not Block screen will appear, displaying your current Do Not Block.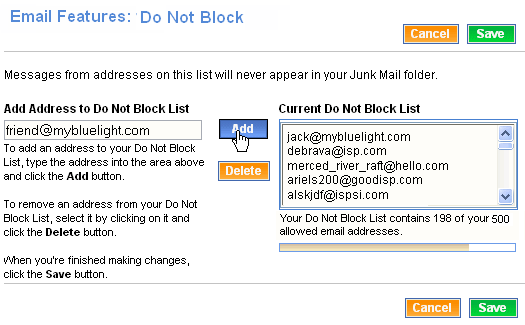 You can add an address to your Do Not Block List by typing an address in the box under Add Address to Do Not Block.
Click the Add button to add the address to the list on the right.
To remove an address from the Do Not Block List, click the address and click the Delete button.
When you are finished, click the Save button. To cancel your changes, click Cancel.
---
---