Download a Copy of the BlueLight Internet Software (Current Members)
Note: This page applies to Windows XP / 2000 users only.
Go to http://www.mybluelight.com/s/download to get started.

The following screen will appear: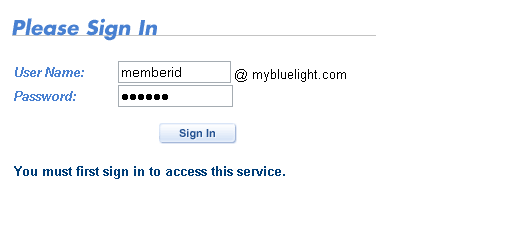 Enter your Member ID and password.

Note: If you are not already a BlueLight Internet member, click the SIGN UP NOW link. If you forgot your password, click on the link next to Forgot your password?


Click the Log In or Sign In button.


Click the BlueLight Internet Software link to begin your BlueLight Internet download.

You will be asked to Open or Save the incoming file. Click Save.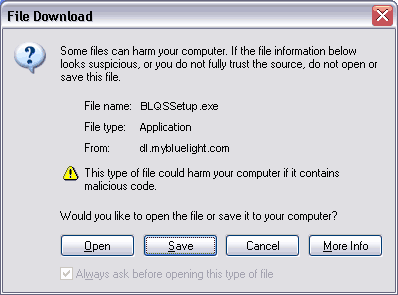 In the Save As window, select your Desktop.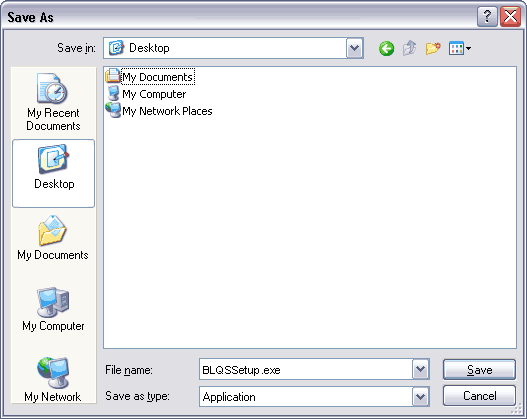 Note: If you would like to save the software on a floppy disk, select Floppy from the drop-down menu.
Click Save.
The Download Complete window will appear once the download is finished. Click Close to exit. The BlueLight Internet executable file (BLQSSetup.exe) will be on your desktop (or floppy disk) for future use.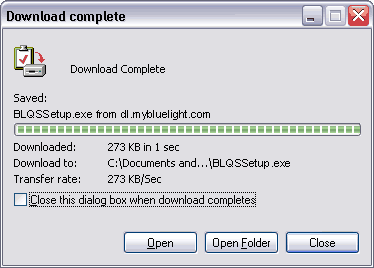 ---