Common Connection Errors / Solutions
"My Modem Keeps Making Noise Even After I Get Connected"
If you hear your modem throughout your BlueLight Internet session, you can solve the problem by turning off your modem speaker. To resolve this issue, please follow the steps below.

On your desktop, double-click the My Computer icon.

Double-click the Dial-Up Networking icon.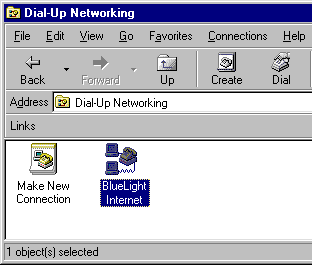 Click once on the BlueLight Internet icon to highlight it.
From the File menu, select Properties.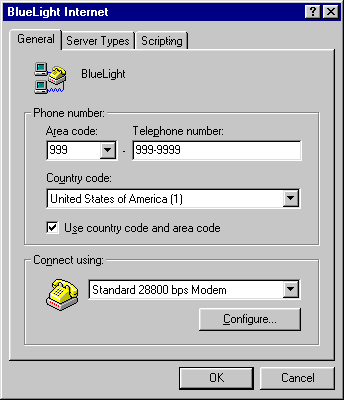 In the Connect Using section click on the Configure button.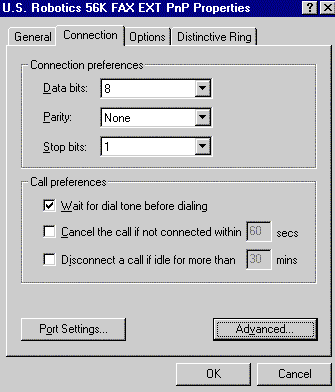 Select the Connection tab at the top of the window.
Click on the Advanced button.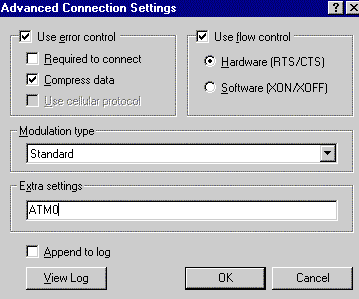 In the Extra Settings box, type ATM0 (Note: 0 = zero) and click OK. This will tell your modem not to make any sounds.
Click OK, then OK again.
Close Dial-Up Networking and try connecting to BlueLight Internet again.
---