Common Connection Errors / Solutions
Windows NT 4.0 Dial-up
"Error Access denied"
Note: Error Access denied is an authentication error. The likely cause is an incorrect username or password, or entering a "remote network domain."
On your desktop, double-click the My Computer icon.
Double-click the Dial-Up Networking icon.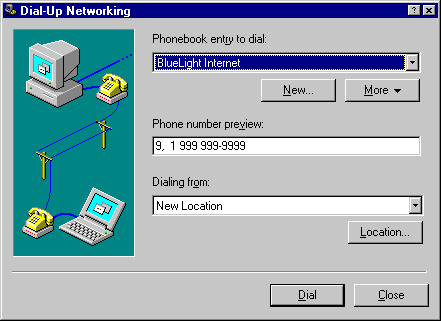 Select the Phonebook entry to dial that you are having problems with.
Click on the More button and select Edit entry and modem properties.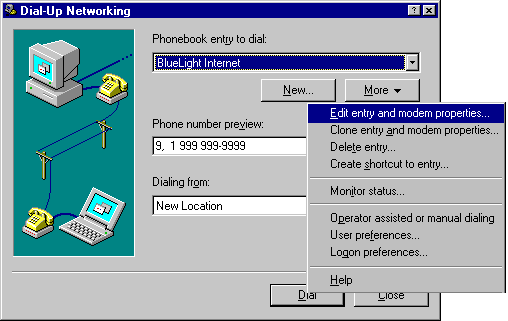 Select the Security tab.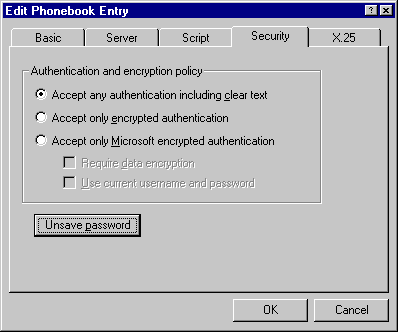 Click on the Unsave password button.
Note: This button may be greyed - if so skip to the next step.
Click OK.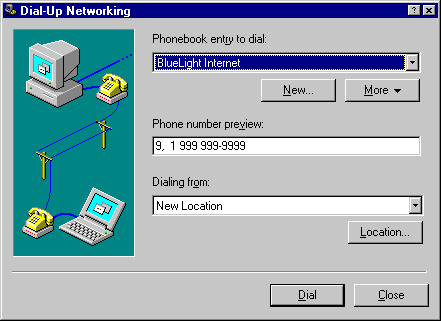 Click on the Close button.
Retry the BlueLight Internet connection.
---