Microsoft - Internet Explorer 7.x
Delete the Temporary Internet Files
Open Internet Explorer.
From the Tools menu, select Internet Options.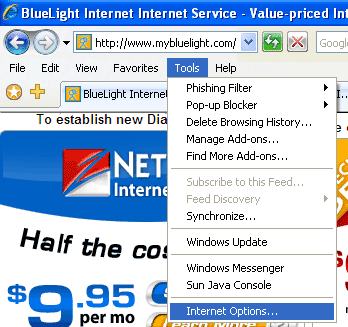 Select General tab..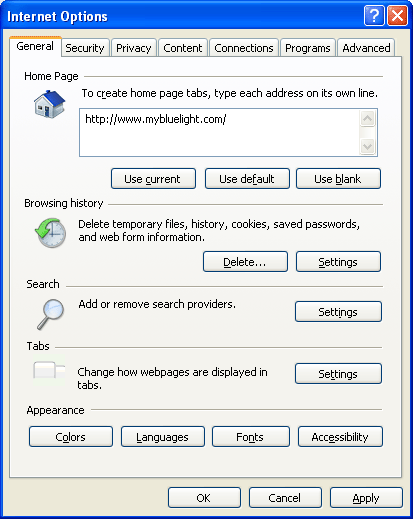 Under Browsing history, click Delete.
Click Delete files button under Temporary Internet Files.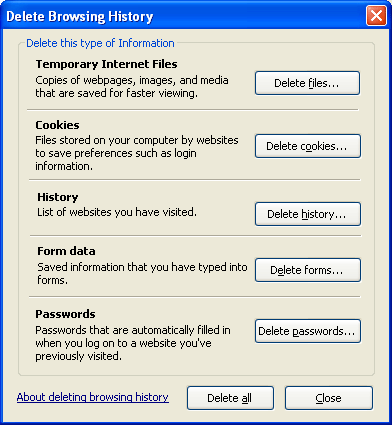 Click OK to confirm.

Note: Check the box Delete all offline content to delete the offline files saved on your system.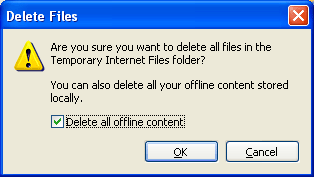 Click Close.
Click OK to exit.
---